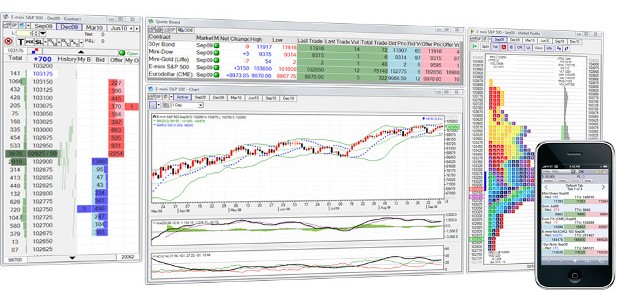 The CTS T4 network offers maximum system stability and fast, reliable market connectivity to exchanges around the globe, which is backed with three separate redundant data centers.

Utilize all of the tools the professionals use taking advantage of low transactional costs with state of the art technology.
T4 Desktop Features
T4 Desktop offers all the basic standard functionality any professional trader needs, along with many enhanced features.
Real-Time Quotes
Real-Time account P&L and position tracking
Charting package built directly into the front-end with a full spectrum of studies and overlays
Industry used order execution including, Market orders, Stops, Stop Limits, Mit's, OCO, GTC
Advanced server-side order scheduling
Market Mode Activation
Time Activation
Price Activation
Internet or Direct Connection
Simplified order and account views
Fully customizable screen layout
Free Trial